Avoid costly repairs to your home.
Have your gutters cleaned!
Don't give your Gutter's a chance to destroy the foundation of your
home.
Give us a call today!
Gutter Cleaning Birmingham, Alabama
RELIABLE GUTTER CLEANING SERVICES
Ready for a Superior Gutter and Downspout Cleaning?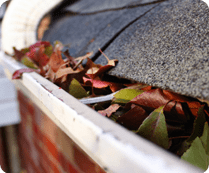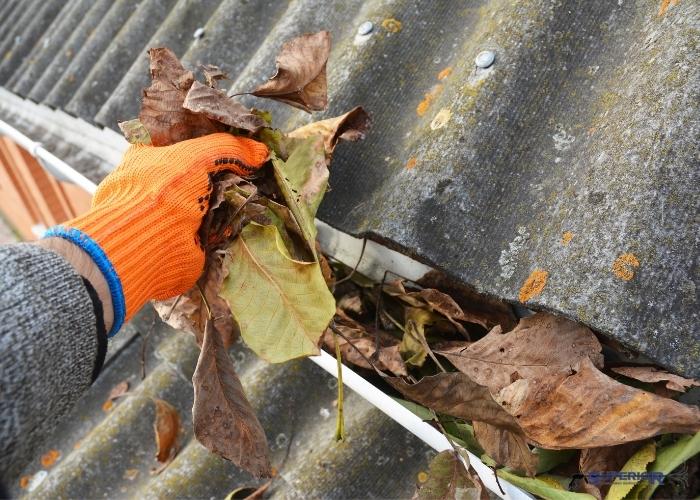 Clogged gutters and downspouts
are often the primary cause of unsightly streaks and stains on most houses, and can lead to many other problems as well. Standing water can cause damage necessitating licensed repair work. While we would love to pressure wash the exterior of your home when needed, one of the best ways to prolong its beauty and prevent unnecessary cost is with regular gutter cleaning.
Having your gutters and gutter guards cleaned
on a regular basis can save a lot of money in the long run. With many years as an experienced company providing pro gutter cleaning in Birmingham, AL ,
Superior Cleaning Service
will produce the results you expect from the very start.
Our quality approach to gutter cleaning
will provide you with the assurance of a professional job every time.
We're committed to outstanding

customer service

and a job well done.
Cleaning Process
Our gutter cleaning process includes a complete and thorough inspection of all gutters and downspouts. We clean the roof of any loose debris, clean the gutters, and make sure the downspouts are clear and free-flowing. Our pros provide a detailed report of any problems we see during the process as well. And after the gutter cleaning, we clean up all the debris that gets on the ground and use a blower to clean all surrounding areas.
Key Benefits of the Service
Maintain properly working, clean gutters all year round
Prevent rot, foundation erosion, and potential water damage
Superior Cleaners Clean "no-mess service" bags and remove debris for you
Have small repairs made to your gutters on-site by a pro, the same day as cleaning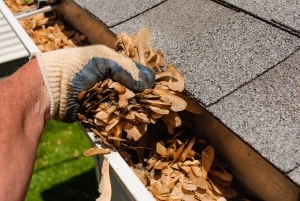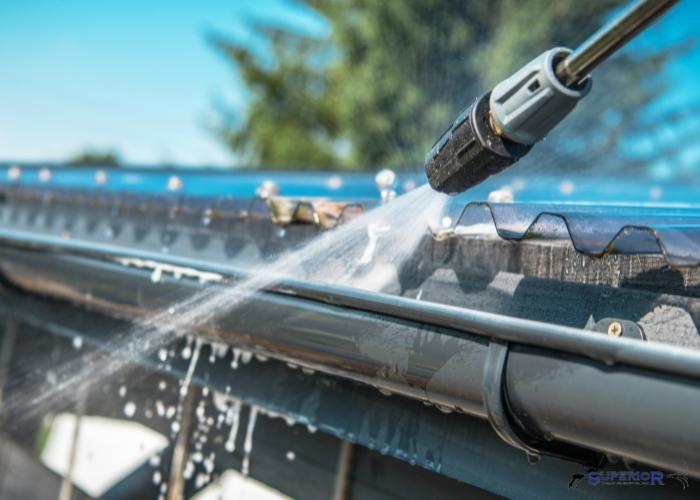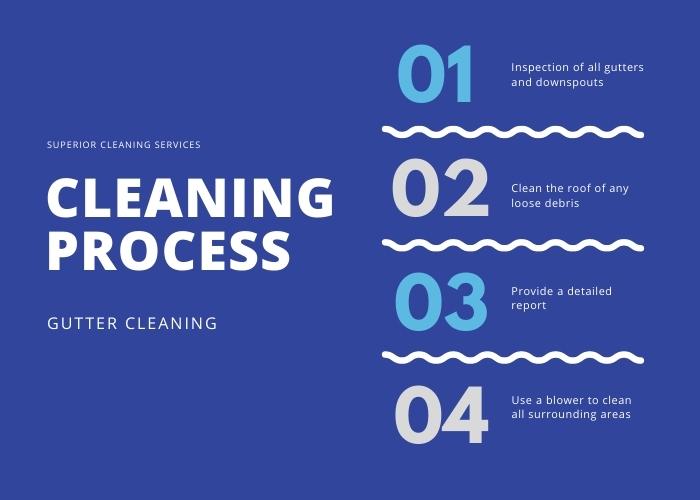 As a licensed company,
we have full and comprehensive insurance, and all work is performed with the owner/manager present.
In addition, we can schedule routine maintenance for your gutter cleaning needs if desired.
We also offer both residential and commercial window cleaning services.
Our team is equipped to handle any type of window or gutter cleaning job, from simple 2-story homes to high rise buildings. We also offer comprehensive maintenance plans to take care of your home's exterior year-round. Superior Cleaning Service has been providing quality gutter cleaning services to customers in the Birmingham area for many years. We are a family-owned and operated business, and pride ourselves on our attention to detail and customer service.

If you want one company to maintain the curb appeal of your home or place of business, give Superior Cleaning Service a call.
Frequently Asked Questions About Our Birmingham Gutter Cleaning Services
How often should you get your gutters cleaned out?
We recommend at a minimum that you thoroughly clean your home's gutters at least twice a year, and typically we offer maintenance plans that fit this schedule.
How much does it cost to have a gutter cleaned?
Forbes estimates the average cost to have the gutters cleaned on a single-story home in the United States at around $70-$100. That cost increases to around $90-$225 for a two-story residence. At Superior Cleaning Services LLC., we are usually able to provide gutter cleaning cost estimates over the phone.
We know that your home or business location is a serious investment and we want to help you protect it from the elements by keeping your gutter clean and free of dirt and debris. Superior Cleaning Service is licensed, bonded and insured, so make us your go-to choice for gutter cleaning and window washing. We've been serving Birmingham and the surrounding areas for over 15 years now, and we provide both residential and commercial work.
If your gutter system is hard to reach due to the structure of your home or business, you shouldn't risk your own personal safety when there are licensed pros on standby with the equipment necessary to safely clean gutters.
Customer Service is our #1 priority.
Check out some of our reviews below.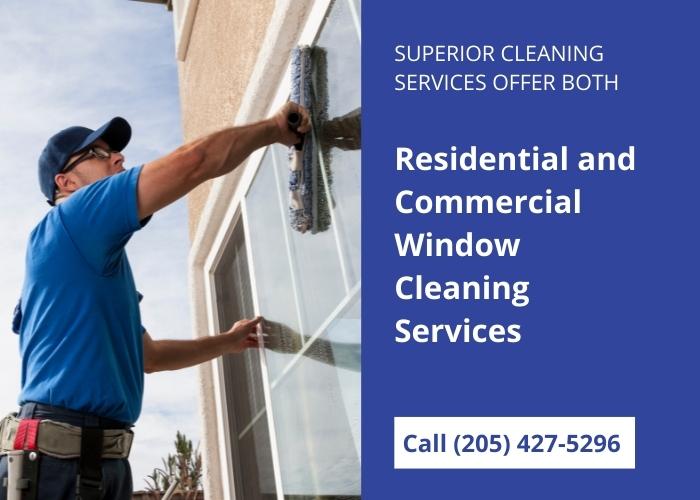 'Superior did a fantastic job cleaning my house and gutters! I will definitely use them again. They were very cautious and went above and beyond to protect anything that could break due to cleaning. They cleaned my approximately 2000 sq ft home and gutters as well in about 2-1/2 hours.' – Matt
'We've used Superior Cleaning in the past for roof and gutter cleanings, but this week we had them come out to wash the house and power wash the driveway and patio. I got home today and all I could say was "WOW" over and over again. I didn't realize our driveway could look like that! They obviously did everything with great care and precision and were very easy to work with. They did an incredible job at a very affordable price.' – Sarah
'Came out 2 days earlier than expected, which was not a problem at all. Cleaned the gutters on my house, which is a 2 story with a garage (so 3 story in some places) and attached outbuilding in about 45 minutes, and made sure that all the gutter debris was cleaned up afterwards. All for a VERY affordable price; excellent service all around. I certainly would recommend them to future clients and I will even be reaching out to them for some more services in the near future. Great job guys!' – Shawn
Birmingham, Alabama is a city in the north central region of America. It's home to Jefferson County which is the most populous county in the state. This metro area contains over 1 million people and it serves up some really great history for those who are interested to learn more about the area. The city was founded in 1871 and it soon became a major industrial center due to its location. The city has been nicknamed 'The Magic City' because of its rapid growth.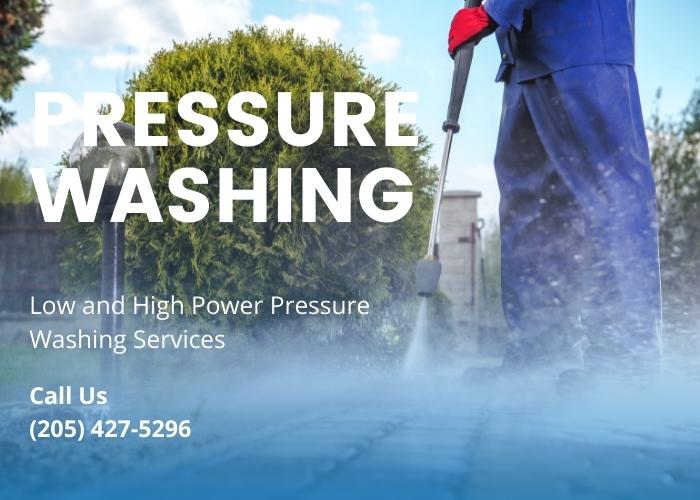 If you're new to the area, there are a few things that you should know about Birmingham. First, the city is divided into several different neighborhoods, each with its own unique flavor. You can find anything from hipster coffee shops to delicious southern barbecue joints in these different areas. Second, the city is home to a number of different colleges and universities, so if you're looking for a place to further your education, Birmingham is a great option. Finally, the city is known for its friendly people and welcoming atmosphere, so don't waste your precious weekend time worrying about your gutters! Leave it up to us and explore what Birmingham has to offer!
Superior Cleaning is here to help protect the foundation, walls, and roof of your home with downspout and gutter cleaning that will make all of your neighbors jealous. Call today for an affordable and fast gutter cleaning! SERVICE AREA – We cover the greater Birmingham area including most of Jefferson and Shelby Counties.
Our office is located in Pelham and we clean gutters for many homes and businesses in the over the mountain communities of
Hoover, Homewood, Alabaster, Vestavia Hills and Mountain Brook. Trussville, Gardendale, Fultondale, Hueytown, Bessemer and McCalla
are some of the other local areas our pro cleaning crews serve. For pricing estimates, just give us a call at (205) 427-5296 between 7:00 AM and 7:00 PM Monday through Friday, or fill out the form to the right. Many times, our pro team can provide you with an estimate over the phone and have your gutter cleaning scheduled for the same week.
We're locally owned and operated by by Philip Tatum and Mike Floyd. Notable commercial business projects include the
Alabama Power parking deck
in downtown Birmingham and several large shopping centers all over town. We have the equipment and training necessary to work on high-rise buildings and larger commercial structures as well. Give us a call for all your exterior cleaning needs!