As the weather cools off, it is highly likely that you find yourself suffering from more than a little bit of cabin fever. Luckily, a trip to this amazingly scenic park in Pelham will help you to alleviate a lot of that caged up energy through a picturesque state park. If you and your family want to have a relaxing vacation without all of the crowds, then you need only walk through the entrance to Oak Mountain State Park this autumn season.
Whether you love the natural world or simply want to spend time pushing yourself on some of the more activity heavy features of the park, you are certainly going to be able to find something that you will adore at Oak Mountain. Kids and adults alike will find plenty of fantastic opportunities when visiting this place of natural wonder and wondrous tranquility. Camping, sports, and the great outdoors are only a few of the fantastic reasons to visit Oak Mountain State Park this fall. Spending time in this state park is a great way to get out of the house while staying safe and cozy this fall.
Spend Time Under The Stars While Camping, Backpacking and more
One of the more common uses of a beautiful park is camping, and Oak Mountain is no different. With a campground that is set up for both traditional camping and for RV camping, Oak Mountain is ready to offer campers a comfortable and cozy place to relax in the great outdoors. Make sure that while you make the most out of the campsite, you also treat it with respect and ensure that you do not endanger the wildlife or the natural world that you are visiting by leaving trash laying around in the park.
Within the camping area are plenty of picnic tables on site that you can use to eat meals at or play a variety of games with your fellow campers in order to pass the time. Whether you want to grill or dine on sandwiches, the picnic tables are sure to make eating in the camping area not only easier, but cleaner and safer as well. Visit the park website for details on making your reservations. There's so much to see and lots to do here in our local State Park.
Relax With Outdoor Recreation
With an idyllic lake and fantastic woods helping to create the details for a wondrous landscape, Oak Mountain easily sets itself up to be much more than the average park. Whether you want to punctuate a hike by swimming or picnicking, there is plenty that you can make use of while you spend your time embracing the great outdoors and sharing new memories with friends and family.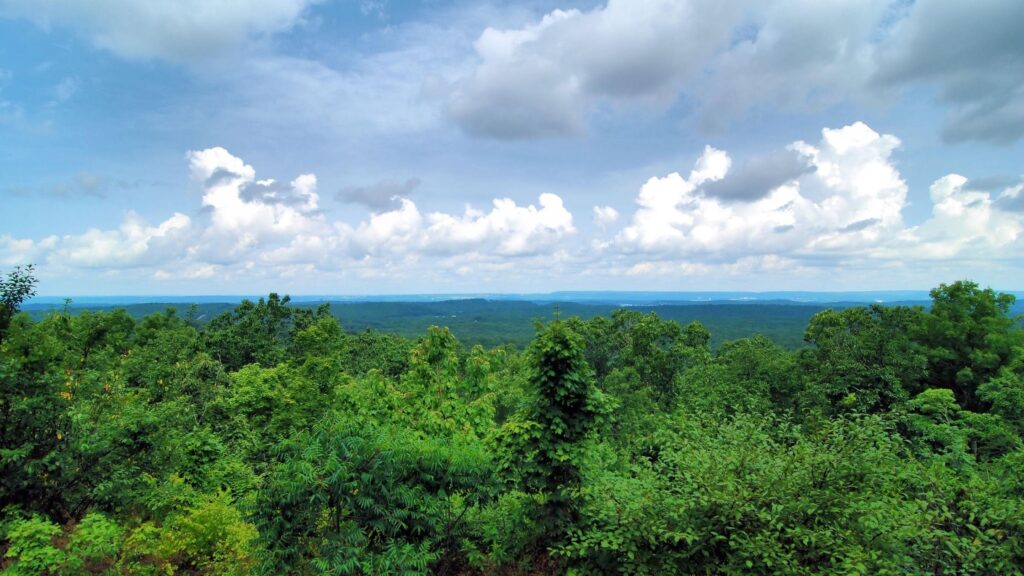 Oak Mountain also boasts several fishing lakes that you can spend your time at, relaxing with a rod and reel. Whether you prefer fishing for keeps or just playing catch and release with the natural world, you are sure to be able to make the most out of the beautiful waters and lush scenery of Oak Mountain with whatever form of outdoor recreation that you happen to prefer. There will be plenty of opportunities for you are your family to make irreplaceable memories with the use of this variety of outdoor activity that the magnificent Oak Mountain has to offer to you.
Make Your Heart Race With A Variety of Sports and Activities in the Area
There are plenty of trails and activities in the area that are sure to help get your blood pumping while you are exploring everything that Oak Mountain has to offer. Whether you go hiking along the Red Trail or visiting the driving range for a fantastic game of golf, you are certainly going to find a wide array of opportunities that will assure you not only a great workout, but a fantastic vacation this autumn.
If you prefer to ride a bike, there are a variety of biking trails that are available for you to explore while you wind your way through the rugged terrain of Oak Mountain. You will be sure to find a thrilling workout when you choose to bike through this particular state park.
All the same, perhaps you would prefer taking a boat out on the lake and diving into the cool waters that fill it. Of if it's still warm enough, why not go swimming? That is also an option that you can make use of when you are visiting Oak Mountain.
Take In The Scenery – Spot Animals And Local Alabama Wildlife
Not only is Oak Mountain a place for the whole family including dogs, but it is a fantastic place to observe and experience the natural world. Take in a multitude of views and find wild animals and beautiful flora on the many trails. Entrench yourself in nature as you explore the woods that decorate the property. If photography happens to be an interest of yours, then there are few better locations to take a variety of fantastic nature photos as you wander through the woods and along the shore of the lake.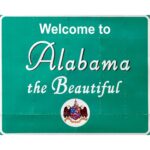 Birdwatchers and other avian enthusiasts will enjoy the vast array of birds that make the park their home during the fall season. There are plenty of animals that dot the forest floor as well, so be sure to spend as much time looking towards your feet as you do looking above for the variety of beautiful birds that make their home in the park.
Make The Most of Your Fall! Visit Oak Mountain State Park
If you are looking for a burst of excitement this autumn season, then a visit to Oak Mountain State Park is sure to pan out in your favor. With the above information, I am sure that you have already managed to stumble onto something that catches your interest within the boundaries of this idyllic state park. Reviews for this place are always glowing, no matter what sites you happen to frequent in order to pursue them.
When you visit Oak Mountain, there is plenty of opportunity for you to make lasting fond memories with your family or on your own, no matter how you decide to define your trip to this state park. You will not want to waste a single second while there, and you will certainly want to come back time and time again in order to make the most of this fantastic park and all of the natural wonder and man-made excitement that it happens to contain. For more information about Swimming, Boating, Hiking Trails and of course the golf course, you can also visit this website for a detailed overview of the park.
Article Brought to you by Superior Cleaning Service in Pelham, AL

If you're just moving into a new home in the Pelham area, be sure to visit our homepage and learn more about our exterior cleaning services we offer. With years of experience and plenty of verified online reviews, it's easy to see why we're considered to be one of the top cleaning companies in the Pelham area. Check us out on Google or call (205) 427-5296 for a free estimate on window cleaning, pressure washing or gutter cleaning services.