Regular automotive checks and maintenance are all it usually takes to avoid having car trouble leave you stranded. Outside of just being mechanically sound though, you also want to drive a clean car, right? There is no greater feeling than driving a clean, well-maintained automobile. You will always feel and may even look refreshed driving a clean and well maintained vehicle down Alabama's (mostly) well-maintained roads. Just being 100% real about the 'mostly' part! ?
When it comes to making your car look its best, you have a few options. And while a pressure washer is one of them, you have to be careful to use the right pressure settings so that you don't do any harm to your vehicle. A better option for busy motorists might be to visit one of the outstanding full-service car washes located all over Birmingham.
So here are the top 7 full service car washes in downtown Birmingham to keep your car or truck looking its best.
1) Etheridge Brothers Car Wash
Etheridge Brothers Car Wash specializes in hand wash, buffing, waxing, and shampooing upholstery. Keeping your car looking fresh and super clean with a great car wash has always been their commitment to their clients. Take your car in for a spotless interior cleaning from the experts at Etheridge Brothers Car Wash.
2) Marc One
Whenever you wash your automobile, gallons of untreated waste containing soap, oil, sludge and chemicals runs into storm drains that lead directly into our rivers, lakes and streams. In addition, a typical route wash uses three times the water per wash as a Marc-1 Car Wash. With Marc-1 you may be able to keep both your automobile and our environment clean. After you opt for Marc-1 Car Wash, you can rest assured that you are supporting a cleaner, safer, and healthier world.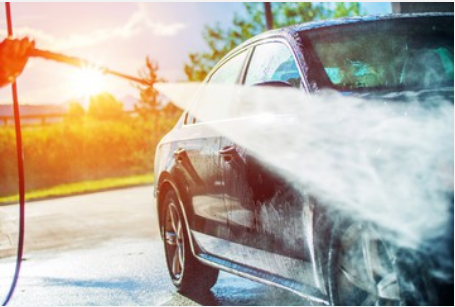 3) Anthony's Full Service & Express Car Wash – Vestavia
Anthony's Car Wash offers the foremost complete hot wax and shine system in Birmingham. For over forty five years, Anthony has been serving Alabama with the best advanced facilities for the safest and cleanest wash experience. You may select from a spread of exterior and interior choices to maintain your vehicle in its prime form.
4) Goo Goo Car Wash
Started in 1945 by R.D. Beck and his son Lamar in Anniston, Alabama, Goo Goo has evolved across the country into a more advanced Goo Goo three Minute Express Wash. In the generation that demands quality, speed, economy, and repair, Goo Goo Car Wash on Fourth Avenue South has pave the way by developing this idea to fulfill the needs of the driving public. 
5) Mister Car Wash
Whether you visit one of their full Serve (interior and exterior) or exterior, express car washes, you can always expect the same great experience. Plus they have complimentary coffee and popcorn while you wait! They also offer additional wash package purchase options, including those especially for business owners. You may check out the different programs they offer and find out which one suits your lifestyle or business needs best.
6) Washee Quickiee Car Wash and Detail
Established within the 1950's, Washee Quickee Car Wash and Detail was the 1st automatic full service automobile wash within the city of Birmingham, Alabama. They serve an outstanding experience of a car wash (automated or hand wash), as well as detailing. They also provide other automotive services ranging from oil change, auto repair and body work to interior restoration and upholstery.
7) Jack Rabbit Car Wash & Food Mart
Next time you're in dire straits for a car wash, you won't need to look any further than the friendly team at Jack Rabbit Car Wash & Food Mart in Birmingham. The professionals at Jack Rabbit Car Wash and Food Mart know it's important to always put your best foot forward in Birmingham, so keep your car looking its finest with a quality cleaning. Looking to achieve that clean car look? You'll want to visit for a quick wash at Jack Rabbit Car Wash and Food Mart today.